Welcome to

Mark Hollingsworth

|

Author and Journalist
M

ark Hollingsworth is an investigative journalist and author of 10 books, notably 'Londongrad – From Russia with Cash, the Inside Story of the Oligarchs'. He has also written biographies of Mark Thatcher and Tim Bell and acclaimed studies on MI5 and the Saudi Royal Family.
He started his career working for Granada TV's award-winning 'World In Action' programme and now contributes regularly to 'The Times', 'Mail on Sunday', 'The Guardian' and 'The Sunday Times'. His most recent article was an investigation into the BBC 'Panorama' interview with Princess Diana which has just been published by 'Tatler' magazine.
His latest book is 'Agents of Influence – How the KGB Subverted Western Democracies'.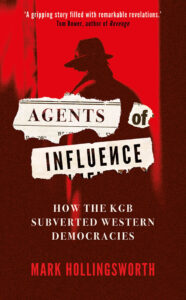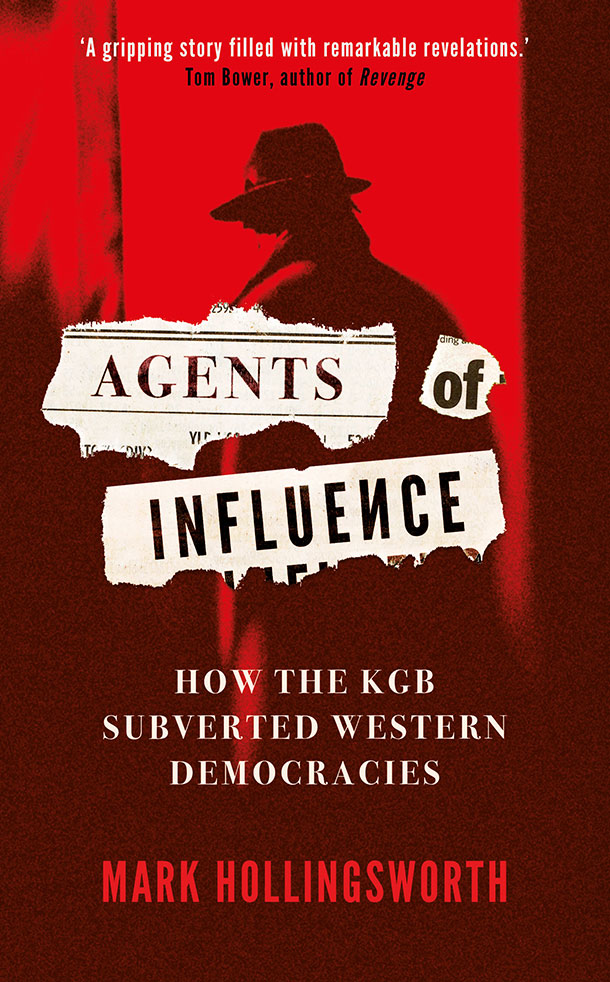 AGENTS OF INFLUENCE
How the KGB Subverted Western Democracies
Mark Hollingsworth
"This lively history chronicles the KGB's underhand attempts to subvert the West…Enjoyable and entertaining" – The Times
"A racy and read account of Soviet intelligence operations" – Daily Telegraph
"A haunting new book" – Mail on Sunday

LONDON
GRAD
From Russia with Cash – The inside story of the Oligarchs
Mark Hollingsworth, Stewart Lansley
The amazing true story of how London became home to the Russian super-rich – told for the first time ever. A dazzling tale of how vast wealth was made by the Oligarchs in Russia and how they made London their home with ferocious legal disputes, beautiful women, private jets, mega-yachts, and bodyguards driving them around with tinted bullet-proof windows.
THATCHER'S FORTUNES
The Life & Times of Mark Thatcher
Mark Hollingsworth, Paul Halloran
Thatcher's Fortunes reveals that while she was prime minister, Lady Thatcher was active in lobbying for contracts in which her son had a commercial interest. Despite the potential damage to her government, she allowed him to use her office to enrich himself through arms deals in the Middle East, construction contracts in the Gulf and oil ventures in Africa.
SAUDI BABYLON
Torture Corruption and Cover-Up Inside the House of Saud
Mark Hollingsworth
Saudi Babylon is a shocking tale of a miscarriage of justice, but more disturbingly, it reveals how the British government behaves when one of its citizens is imprisoned by a regime with which it does business.